Why FlexiCruise?
Price Match Guarantee
No hidden booking fees
ABTA and ATOL protected
Dedicated Cruise Experts
Caribbean
A Caribbean cruise, what's not to like? Sun-drenched islands, powder-white beaches, rum punch, riotous colours, carnival atmosphere – these stereotypes are all true! With palm tree-fringed islands scattered across the Caribbean Sea, this breathtaking part of the world was made for cruises. A true melting pot, African, European and Asian influences abound and yet these nations have created a style all of their own, from the hip-swaying Calypso sounds to the delicious jerk seasoned cuisine. Lazing in a hammock, book in hand - the perfect antidote to life's stresses, you can't help but be infected by the laid-back way of life.
Caribbean & Southern Caribbean
Nts: 7
Dep: 4/December/20

Line:
MSC Cruises
Ship:
MSC Armonia
Based on 2 Sharing
Flexicruise bookings are ABTA and ATOL protected
Dedicated Cruise experts
Flexicruise Price Match Guarantee
One stop shop for cruise, flights and hotels
Find out more
Perfect Day Bahamas

Nts: 7
Dep: 12/September/20

Line:
Royal Caribbean International
Ship:
Majesty of the Seas
Based on 2 Sharing
Flexicruise bookings are ABTA and ATOL protected
Dedicated Cruise experts
Flexicruise Price Match Guarantee
One stop shop for cruise, flights and hotels
Find out more
Eastern Caribbean From Fort Lauderdale
Nts: 6
Dep: 4/October/20

Line:
Carnival Cruise Line
Ship:
Carnival Breeze
Based on 2 Sharing
Flexicruise bookings are ABTA and ATOL protected
Dedicated Cruise experts
Flexicruise Price Match Guarantee
One stop shop for cruise, flights and hotels
Find out more
Southern Caribbean from San Juan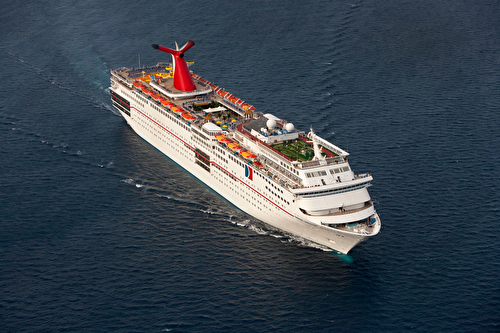 Nts: 7
Dep: 20/September/20

Line:
Carnival Cruise Line
Ship:
Carnival Fascination
Based on 2 Sharing
Flexicruise bookings are ABTA and ATOL protected
Dedicated Cruise experts
Flexicruise Price Match Guarantee
One stop shop for cruise, flights and hotels
Find out more
United States, Jamaica, Cayman Islands, Mexico
Nts: 7
Dep: 10/January/21

Line:
MSC Cruises
Ship:
MSC Meraviglia
Based on 2 Sharing
Flexicruise bookings are ABTA and ATOL protected
Dedicated Cruise experts
Flexicruise Price Match Guarantee
One stop shop for cruise, flights and hotels
Find out more
Western Caribbean
Nts: 7
Dep: 8/November/20

Line:
Holland America Line
Ship:
Veendam
Based on 2 Sharing
Flexicruise bookings are ABTA and ATOL protected
Dedicated Cruise experts
Flexicruise Price Match Guarantee
One stop shop for cruise, flights and hotels
Find out more