Why FlexiCruise?
Price Match Guarantee
No hidden booking fees
ABTA and ATOL protected
Dedicated Cruise Experts
Mediterranean
The sparkling jewel that is the Mediterranean Sea is framed by a treasure trove of attractions. To its north lie stunning Spanish beaches, legendary Greek mythology, French Riviera chic, bustling Turkish bazaars, crumbling Roman ruins and the scenic splendour of Croatia. Whilst to the south ancient pyramids, rolling sand dunes, vibrant souk markets and striking minarets dominate Africa's north coast. Wrapped up in a fantastic year-round climate, colourful history and mouth-watering delicacies – an intoxicating and intriguing mix! Be prepared to have your senses stimulated as you explore these nations on board one of our Mediterranean cruises.
Mediterranean Cruise Deals
Italy, Greece, Albania, Croatia
Nts: 7
Dep: 5/September/20

Line:
MSC Cruises
Ship:
MSC Orchestra
Based on 2 Sharing
Flexicruise bookings are ABTA and ATOL protected
Dedicated Cruise experts
Flexicruise Price Match Guarantee
One stop shop for cruise, flights and hotels
Find out more
Spanish Passage
Nts: 14
Dep: 5/November/20

Line:
Princess Cruises
Ship:
Enchanted Princess
Based on 2 Sharing
Flexicruise bookings are ABTA and ATOL protected
Dedicated Cruise experts
Flexicruise Price Match Guarantee
One stop shop for cruise, flights and hotels
Find out more
Adriatic & Italy

Nts: 7
Dep: 31/October/20

Line:
Royal Caribbean International
Ship:
Rhapsody of the Seas
Based on 2 Sharing
Flexicruise bookings are ABTA and ATOL protected
Dedicated Cruise experts
Flexicruise Price Match Guarantee
One stop shop for cruise, flights and hotels
Find out more
Mediterranean from Barcelona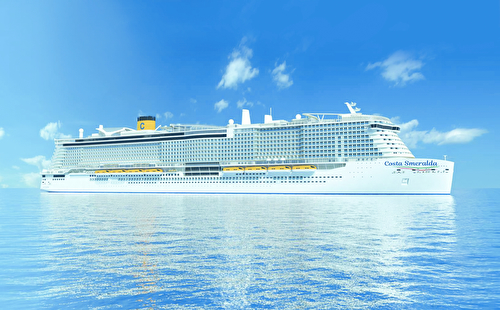 Nts: 7
Dep: 16/November/20

Line:
Costa Cruises
Ship:
Costa Smeralda
Based on 2 Sharing
Flexicruise bookings are ABTA and ATOL protected
Dedicated Cruise experts
Flexicruise Price Match Guarantee
One stop shop for cruise, flights and hotels
Find out more
Italy, Malta, Spain, France
Nts: 7
Dep: 14/December/20

Line:
MSC Cruises
Ship:
MSC Virtuosa
Based on 2 Sharing
Flexicruise bookings are ABTA and ATOL protected
Dedicated Cruise experts
Flexicruise Price Match Guarantee
One stop shop for cruise, flights and hotels
Find out more
Europe From Rome (Civitavecchia), Italy
Nts: 8
Dep: 15/October/21

Line:
Carnival Cruise Line
Ship:
Carnival Legend
Based on 2 Sharing
Flexicruise bookings are ABTA and ATOL protected
Dedicated Cruise experts
Flexicruise Price Match Guarantee
One stop shop for cruise, flights and hotels
Find out more