Why FlexiCruise?
Fly, cruise and stay your way
ABTA and ATOL protected
Quality service at every step
Flexicruise Price Promise
Far East
The beautiful Far East is a heady mix of contrasts, from the tranquillity of an ancient Vietnamese temple to the slick, soaring skyscrapers of Hong Kong; from the humbling Great Wall of China to the hustle and bustle of Bangkok's floating markets. And let's not forget the abundance of idyllic white-sand beaches and aquamarine waters. Each country has their own distinct character but what they all have in common is their genuine warmth and unmatchable hospitality. Food lovers beware, you will melt at the deliciously fragrant and spice-laden cuisine. Experience all this and more on one of our Far East cruises.
Far East Deals
Russia & Japan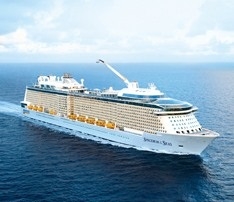 Nts: 8
Dep: 2/May/20

Line:
Royal Caribbean International
Ship:
Spectrum of the Seas
Based on 2 Sharing
Flexicruise bookings are ABTA and ATOL protected
Dedicated Cruise experts
Flexicruise Price Match Guarantee
One stop shop for cruise, flights and hotels
Find out more
Spice Of Southeast Asia
Nts: 9
Dep: 19/October/20

Line:
Royal Caribbean International
Ship:
Quantum of the Seas
Based on 2 Sharing
Flexicruise bookings are ABTA and ATOL protected
Dedicated Cruise experts
Flexicruise Price Match Guarantee
One stop shop for cruise, flights and hotels
Find out more
Best Of India & South East Asia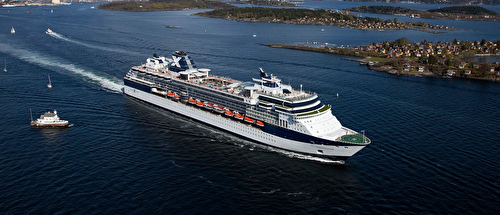 Nts: 15
Dep: 17/March/20

Line:
Celebrity Cruises
Ship:
Celebrity Constellation
Based on 2 Sharing
Flexicruise bookings are ABTA and ATOL protected
Dedicated Cruise experts
Flexicruise Price Match Guarantee
One stop shop for cruise, flights and hotels
Find out more
Borneo & Philippines
Nts: 7
Dep: 30/December/20

Line:
Princess Cruises
Ship:
Diamond Princess
Based on 2 Sharing
Flexicruise bookings are ABTA and ATOL protected
Dedicated Cruise experts
Flexicruise Price Match Guarantee
One stop shop for cruise, flights and hotels
Find out more
Bali & Western Australia
Nts: 12
Dep: 9/December/20

Line:
Azamara
Ship:
Azamara Pursuit
Based on 2 Sharing
Flexicruise bookings are ABTA and ATOL protected
Dedicated Cruise experts
Flexicruise Price Match Guarantee
One stop shop for cruise, flights and hotels
Find out more
Vietnam & Thailand
Nts: 7
Dep: 10/December/20

Line:
Princess Cruises
Ship:
Grand Princess
Based on 2 Sharing
Flexicruise bookings are ABTA and ATOL protected
Dedicated Cruise experts
Flexicruise Price Match Guarantee
One stop shop for cruise, flights and hotels
Find out more